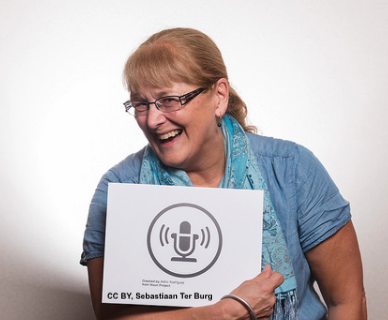 I'm Helen J. DeWaard.
I'm a long-time learner in digital spaces, coming out of the shadows of my introversion to share in virtual communities. I teach at the Faculty of Education with Lakehead University in Ontario, Canada. I focus my teaching energies to digital and media literacies, critical digital pedagogy, digital storytelling, open educational practices, professional e-portfolios, learning design and infusing professional practice with effective technology use.
I'm a graduate of the Ontario Institute for Studies in Education (OISE) with an M.Ed focused on technology and special education. I'm a graduate of the Masters of Educational Technology program at the University of British Columbia where a portfolio of learning (My Renovations) was completed. I am a PhD candidate in the Joint PhD program with Lakehead University, completing my dissertation and research into the lived experiences of media and digital literacies within open educational practices of teacher educators in faculties of education in Canada.
I am a voracious reader of mystery, fantasy and all good books recommended by friends and family. I walk and wander where and when I can. Global travel is an infrequent event but always a welcome opportunity. I blog at Five Flames 4 Learning and reside digitally at https://hj.dewaard.ca and, for now, also at https://www.hj.dewaard.com (while I'm making the transition from 'com' to 'ca'.
This is where you can find me or link to all my relevant digital spaces.
On Twitter: @hj_dewaard.
On Mastadon: @hj_dewaard@mastodon.social
My Courses – each has their own web presence.